Customer Reviews
Write a Review
Ask a Question
Filter Reviews:
fracture
healing
supplement
results
body
doctor
Forté
tasting
vitamins
joint
04/23/2022
Christina B.

US
I recommend this product
Fractured hip...
So far, so great! My ortho referred me to this Fracture supplement. I use variations of frozen fruit, ice,, kefir, and chocolate almond milk (and sometimes peanut butter) with the powder to create tasty frozen smoothies. I believe it has accelerated my healing and enabled me to quickly resume stationary biking, daily walking and stairs with regular proper form, 7 weeks post fracture, I expect promising results from an MRI scheduled for this week! I look forward to continued use of Forte Elements products to support my active lifestyle well into my 50's
02/17/2022
Wendy H.

US
I recommend this product
Sienna's back
Great. My daughter has an L5 fracture and it seems to be all healed.
01/16/2022
Haley A.

US
I recommend this product
Tough on the Tummy
Purchase easy and delivery fast, but actual product is tough on my stomach.
01/04/2022
Jarrett W.

US
I recommend this product
ORIF Left Foot Surgery
From my years taking whey protein, chocolate is always better than vanilla! The Chocolate Malt flavor in the Fracture supplement tastes great. Use a hand mixer or a hand blender bottle and let sit for a few minutes, then shake and drink. I'm almost done and it's not old yet.
12/27/2021
John C.

US
I recommend this product
Knee Replacement
Dr Kimball recommended I take the Bone Fracture supplement since the pre and post operative supplements are not available. I took those during my first knee replacement. The Bone Fracture supplement is similar and packed with healing properties and gives me confidence I'm doing the best I can to prepare for surgery and recover quickly. At 6 weeks out, I am walking my trails again with the pup, and will continue to strengthen and fine tune my knees at the gym. I also take the bone supplement and have been since my first knee replacement two years ago.
11/15/2021
Cynthia M.

US
I recommend this product
Forte' Fracture Healing Supplement
I was pleased to find a product that provides the convenience of combining the minerals and vitamins recommended as support for the healing of a fractured bone in a premeasured packet. Forte' mixed with low fat milk is a nice addition to my breakfast. Since breaking my humorous 6 weeks ago, my doctor has commented on how well I am healing and my Physical Therapist is pleased with my progress.
09/20/2021
Tarek A.

US
I recommend this product
Been 4 weeks, feel it is working
Fractured my foot three months ago and started taking Forté, it has been 4 weeks and I see and feel very promising results. Thanks
07/19/2021
Makayla

United States
I recommend this product
Very happy patient
Prior to working with Dr. Marie Mason, my pain controlled most of my life for the better part of eleven years. Due to my struggles with a brittle bone disorder I never expected great results from most treatments. After two years of dealing with a nonhealing fracture and chronic pain, Dr. Mason helped me find Forte' Elements. For the first time in two years I have full use and range of motion in my leg and the pain I struggled with for eleven years has all but vanished. Working with Dr. Marie Mason has been a dream come true and has helped give me back a pain free life.
02/10/2021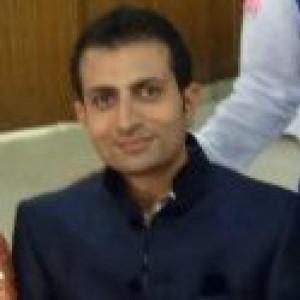 AT
Amit T.

US
I recommend this product
Tastes great
Tastes amazing and seems to contain all the nutrients needed.
11/10/2020
Marina H.

US
I recommend this product
Nutritional support
Delicious and energizing shake mix helping me through my healing journey. Grateful for the evidence-based nutritional support as my body was working hard to build bone and heal.
10/19/2020
Ibn F.

US
I recommend this product
Fracture Supplement
I was especially excited to be a user of the fracture supplement after using the first products.
10/13/2020
Leonard H.

US
I recommend this product
Fracture supplement
Good tasting have been taking it for about 2 weeks won't know if it works till the middle of November when I go back to doctors
10/04/2020
Kyle R.

US
I recommend this product
Fracture
The fracture supplement is phenomenal. I hurt my thumb with what was probably a fracture but I didn't want to go to the doctor. I decided to buy this supplement instead and I am 3 weeks into it and have seen major improvements. At the beginning it did not taste good at all and made me sick but I could care less about taste when it's a supplement. I feel it expedited the healing and I am sure it is strengthening my bones thus prehabbing future injuries. I am also taking Forté joint and amino acids and I feel my body is extremely ready for anything thrown it's way. I am prepping to walk on for a D1 university and this has been essential in my preparation. My body still feels sore and such, but I am not limited by it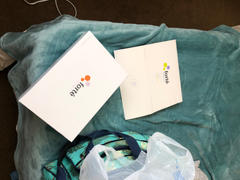 09/01/2020
Mary R.

US
I recommend this product
Review on Forte Elments
Better than expected
05/12/2020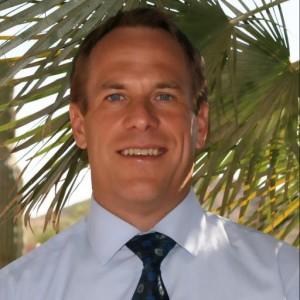 DS
David S.

US
I recommend this product
Ischial Avulsion Fracture Supplementation
My son had an injury playing competitive soccer and his doctor recommended no surgery and to treat it conservatively. He took the fracture supplement and they seem to work well although eventually he needed surgery because the avulsion was too large to heal on its own. I have just ordered another amount of the fracture supplementation since he just got out of surgery.
04/22/2020
Diana O.

US
I recommend this product
Miracles happen
We made this in a milkshake everyday for our teenage son who had a fractured wrist that wasn't healing a month after a bone graft surgery. Our Dr recommended this and so we ordered it & have been having our so drink it every day. After 3 more weeks his cast was changed and the ex-ray today showed that it has now started healing. We are very happy with the product and will continue making him milkshakes with the fracture care until it is completely healed.