Forté Women's Multivitamin
Formulated to promote natural collagen production and reduce pain and swelling, this breakthrough supplement ensures that you can continue to lead a healthy, productive and fulfilling lifestyle.
Multi-Nutrient Support for Women's Health
Forté Elements Multivitamins for Women are manufactured in pharmaceutical-grade facilities that adhere to strenuous quality control processes. This ensures consistency and potency, dose after dose. Pre-packaged for convenience, they spare you the time-consuming task of doling-out several individual supplements. Slip a packet into your purse or pocket to ensure that you have your recommended daily allowance of vitamins and minerals no matter where your hectic life takes you.
FILL NUTRITIONAL GAPS that your diet can't provide with Forte Elements Multivitamin for Women. Meticulously formulated with 21 essential vitamins and minerals, our vitamin packets promote dietary needs crucial to long-term health.
100% OR MORE of the RDA of 9 key ingredients including vitamins B1, B2, B6, B12, D3, Zinc, Copper and D-Calcium Pantothenate. This blend promotes immune system, skeletal and cardiovascular function for whole-body well-being.
ENERGIZE YOUR BODY with our B-Vitamin Complex. Supportive of metabolism function and serotonin production, our women's multivitamin may enhance your physical stamina and your ability to handle stress.
LOOK AND FEEL FABULOUS with antioxidant protection that promotes cellular growth and division. Vitamins A, C and E as well as Biotin encourage healthy skin and muscle tone as well as strong hair and nails.
PHARMACEUTICAL-GRADE FACILITIES adhere to rigorous quality control protocols to ensure product potency and consistency. Our pre-packaged multivitamin packets save you time and provide a full day of nutritional support.
CALCIUM
100mg
VITAMIN B12
10mcg
BIOTIN
30mcg
CALCIUM
0mg
VITAMIN B12
5mcg
BIOTIN
150mcg
CALCIUM
350mg
VITAMIN B12
60mcg
BIOTIN
100mcg
CALCIUM
200mg
VITAMIN B12
6mcg
BIOTIN
30mcg
CALCIUM
0mg
VITAMIN B12
8mcg
BIOTIN
0mcg
CALCIUM
Most women do not get enough calcium in their diets. Calcium promotes strong, agile bones and helps reduce the risk of osteoporosis. The earlier you start getting the right amount of calcium, the healthier your bones will be—now and later in life.
METHYLFOLATE (QUATREFOLIC®)
Better than folic acid, methylfolate promotes a healthy heart, aids in cell formation, and can even help boost your mood and overall mental health. Around 15% of the population cannot convert dietary folate into its active form. Methylfolate is the active form of folate which is why it is used in the Forte Multivitamin for Women. That way, everyone can get the folate they need.
VITAMIN B12
This B vitamin has numerous health benefits. Vitamin B12 promotes increased energy, improved moods, supports healthy bones and a healthy brain, and can help slow the effects of aging. It is a necessary vitamin at every stage of life.
IRON
The right amount of iron keeps our blood cells happy healthy. When your blood cells are healthy, you benefit from increased energy and decreased fatigue. Iron also boosts the immune system, reduces the risk of anemia, and promotes healthy skin. Iron is an essential mineral that you can't live without.
BIOTIN
An important B vitamin, biotin promotes healthy skin and strong hair and nails. Biotin helps your body convert food into usable energy. If that weren't enough, biotin also supports a healthy metabolism—expect some much-desired energy when you take biotin!
Customer Reviews
Write a Review
Ask a Question
Filter Reviews:
taste
energy
ordering process
aminos
vitamin
Forte
packaging
shipping
10/24/2021
Tabbitha T.

CA
I recommend this product
Women's multivitamin /prenatal
Overall I'm happy with this product! Quick shipping, quality product. Has given me more energy in general.
04/29/2021
Heather E.

US
I recommend this product
Great product and wonderful subscription options.
I've been using Forté aminos for a few years now and I'm very pleased. The taste, the packaging and The ordering process are all top notch.
04/20/2021
Mei-Yun W.

US
I recommend this product
Amino acid
Taste is good.
12/21/2020
Anita G.

US
Women's Multivitamin
Great.
11/24/2020
Julia H.

US
I recommend this product
Womens multi
Love this vitamin. No bad taste- no taste at all even if taken a while before eating.
10/19/2020
Nikkie C.

US
I recommend this product
Feeling so much better
Before in started taking Forte I felt run down and tired. In the first week of taking them I felt so much better.
07/21/2020
Lauren B.

US
I recommend this product
Best vitamins!!
I am loving the multi vitamin! I can tell a difference and I've only taken it for a week! I find that I'm not as exhausted at the end of the day and I feel better overall!! Highly recommended!!
06/20/2020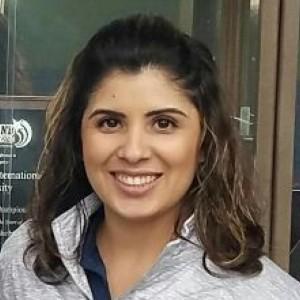 EA
Erica A.

US
I recommend this product
Satisfied
I've been very satisfied with this company and the products offered for my pre-and post natal supplements
05/06/2020
Jonathan A.

US
I recommend this product
Love this product
I did not like taking vitamins because I believed they did not have all the ingredients they advertised. I was listing to ESPN960 with Ben when Dr. Kimbel discusses and explained the Forté Elements product and decided to try the product. It has been a year and I place my order ever month and love the product. I have noticed a change in my energy and less pain in my joints. This is a great product and I would recommend it to everyone.
03/25/2020
Heather B.

US
01/01/2020
Jayne K.

US
I recommend this product
Awesome!
Used them a year prior to getting pregnant, all through my pregnancy and after. Now using their women's multi and it's awesome! It's great to not have to worry about ordering... Especially when your pregnant or a new mom and it's the last thing on your mind!
12/28/2019
Jennifer D.

US
I recommend this product
Great product!
I love that I'm getting my vitamins in just 2 pills! I like the packaging as well! When I travel, just take the pack and go-I don't have to separate them from a bottle!