Multi-nutrient support for breaks and fractures.
Forté Fracture is a comprehensive nutritional product designed to accelerate and support fracture and bone healing. This blend of vitamins, minerals, amino acids, and other micronutrients targets the injury site and supplies the essential nutrition needed to support bone regeneration, tissue repair, and a strong immune system during recovery.
Focused nutrient supplementation delivers more targeted, specific support for fracture healing than individual supplementation. Accelerate the mending of fractures and regain your active lifestyle.
Orthopedic surgeon formulated and trusted by many ncaa division 1 schools, forté elements bone fracture supplement boasts a blend of antioxidants, anti-inflammatories and amino acids to promote healing.
Meets or exceeds the recommended daily allowances of 21 essential vitamins and minerals in 1 efficient dietary supplement. Contains coq10 to enhance absorption of key nutrients that speed healing.
Delicious and easy pre-measured individual packets are travel-friendly and offer complete nutritional vitamin supplementation at home and on the go. Simply mix into milk or a smoothie recipe and enjoy.
Pharmaceutical-grade facilities adhere to rigorous quality controls to ensure product potency and consistency. This product is not intended to diagnose, treat, cure or prevent any disease.
30 day supply - Chocolate Malt-flavored
"The" Bone Healing Supplement. Science-based, targeted nutritional support for optimal fracture healing.
"Fracture is the best and most all-inclusive product to facilitate healing when a bone is involved."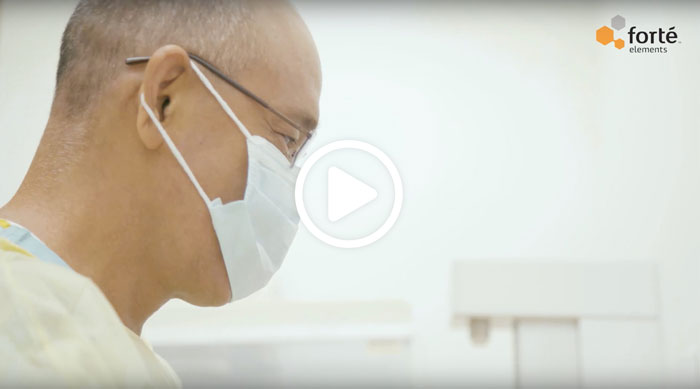 Customer Reviews
12/04/2019
Christine W.
US
I recommend this product
Has really helped my recovery
Tastes great and is packed with vitamins and minerals.
11/27/2019
Heath K.
US
I recommend this product
Delivery
Although my overall experience has been positive, my initial opinion was poor. You have to realize most people who purchase your product are have probably had a very traumatic and sometimes devastating (ie - end of season injury) and just want to "be normal again" I work in air logistics and I have to say I was very disappointed in the speed of product delivery when ordering from your website. I didn't see any options for speed of delivery and was rather upset after purchasing that I could have purchased their Amazon and gotten 48 hour delivery. I went with direct purchase from your site as the purity and more importantly, the authenticity of the product were just too important. You just needed to provide different delivery options. That I didn't see on your website. Overall, very happy though as I trust the purity and the process on which Forte's supplement fuels the natural healing ability .
11/07/2019
Ben M.
US
I recommend this product
Hoping it helps!
Hoping it helps!
10/21/2019
Rafael V.
US
I recommend this product
Great product
Works great, you can feel the difference
10/07/2019
Gary S.
US
I recommend this product
Forte Fracture Care
Everything went well. I feel as though the daily supplement aiding in speeding up the recovery process.