This recipe brings so many memories with it. I first tried it almost 10 years ago in Lake Powell with my hubby, his best friend, and his family. They go to Lake Powell every summer and this salad is made every time and it never disappoints! I always plant green beans in my garden each year, especially for this recipe.
Three Bean Salad
Salad:
2 cups cooked quinoa
1/2 lb green beans, trimmed into 2 inch pieces
1 (15 oz) can of garbanzo beans, drained and rinsed
1 (15 oz) white beans, drained and rinsed
1 red bell pepper, chopped
1 yellow bell pepper, chopped
1 cup cucumber, chopped
1 cup grape tomatoes, cut in half
1/4 cup diced red onion
1/4 cup crumbled feta cheese
1/3 cup kalamata olives, pitted and sliced in half
1/4 cup chopped fresh basil
Dressing:
1/4 cup olive oil
2 tbsp balsamic vinegar
2 garlic cloves, minced
1/4 teaspoon dried basil
1/4 teaspoon dried oregano
Salt and freshly ground black pepper to taste
Directions: Bring a medium pot of water to boil. Add green beans and cook for just 3 minutes. Drain the beans and rinse with cold water, pat dry. Add all of the salad ingredients to a large bowl and stir. In a small bowl whisk together dressing ingredients. Pour dressing over salad and stir until evenly mixed. Serves 6.
Green Beans
Green beans are a rich source of vitamins A, C, and K. They are also a great source of fiber with 3.4gm per cup to help aid in digestion and prevent constipation. Their green color comes from chlorophyll, which has been found to have many health benefits, especially its strong ability to be an antioxidant. This recipe requires fresh greens. When picking fresh green beans make sure they are crisp and firm without any spot spots or signs of discoloring. It's best to store them in the refrigerator in a plastic bag. If you are going to store them for longer than a few days, add a piece of paper towel to the plastic bag to help absorb any extra moisture.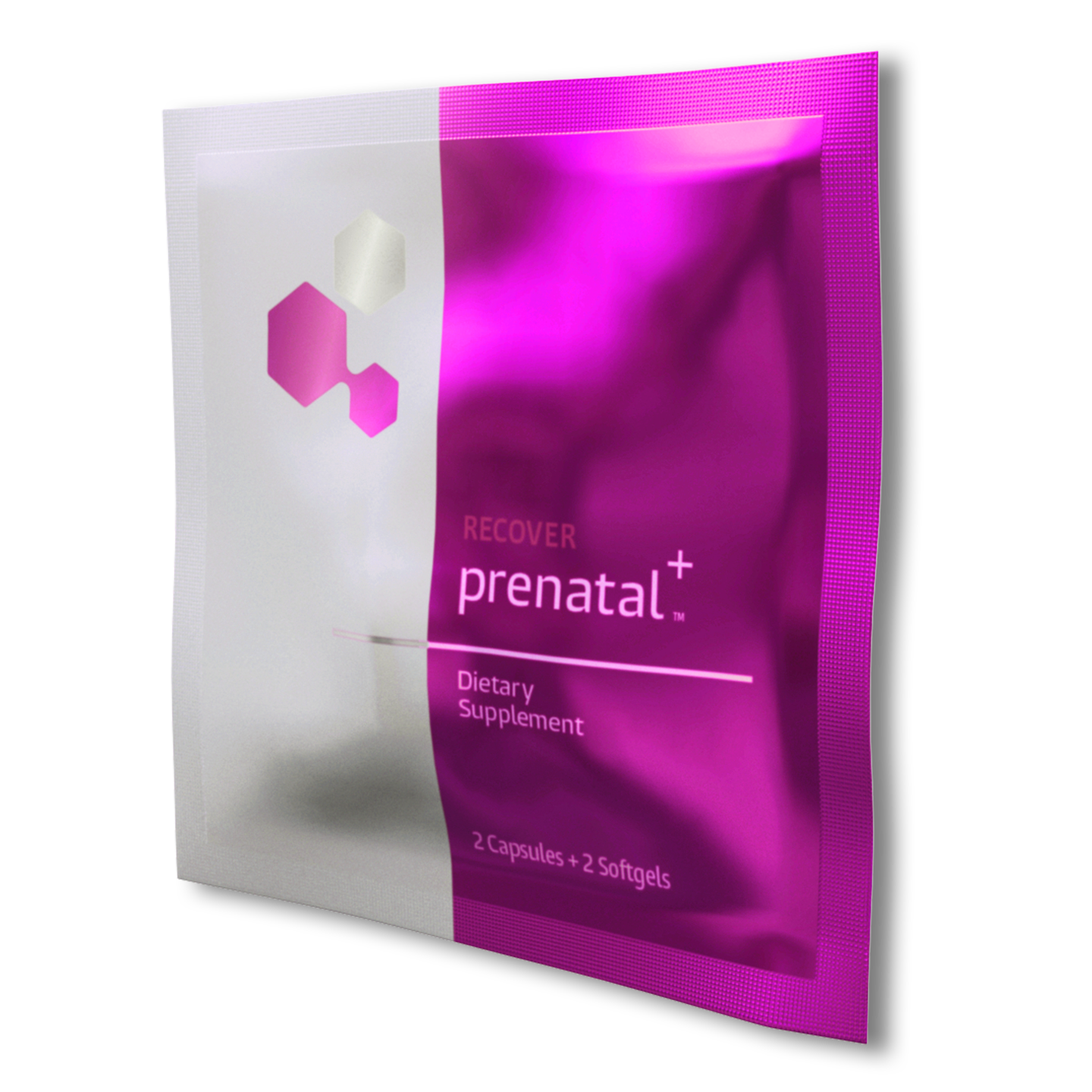 Nuts
Nuts are packed with many nutrients that are essential for optimum health are great added to recipes, or eaten alone as a snack. Pecans specifically are excellent sources of vitamin E, ellagic acid, beta-carotene, lutein, and zeaxanthin. All of these are antioxidants that protect the body from many diseases and conditions, including those common in pregnancy like preeclampsia and gestational diabetes. They are also a rich source of fiber, copper, iron, magnesium, manganese, and phosphorus.
Feta Cheese
Feta cheese adds a great, Mediterranean flavor to this salad. Feta is a lower calorie cheese and has about 1/3 less calorie than most other cheeses. It is high in calcium, which is especially important during pregnancy, as adequate calcium intake has been shown to decrease the risk of preeclampsia. One word of caution is to make sure your feta cheese has been pasteurized as soft cheeses, including feta, can carry listeria if it has not been pasteurized.
-Heidi

Shop Forte Supplement Products